Self-awareness and conflict management
Dorka Vincze, Aspect Group's trainee in Debrecen, holds sessions at the penitentiary in Debrecen. The group of ten is made up mainly of boys aged 16-18 who are in pre-trial detention, in complete uncertainty about what awaits them. Dorka's aim is to teach these young people how to deal with conflict and how to handle the stress they are under.
"Everyone needs problem-solving skills and self-awareness," says Dorka, explaining her motivation. "These are young people who are in great need of such sessions, help to develop a realistic self-image, but also to strengthen their willingness to compromise." Dorka chose the penitentiary because she had already been there as part of her studies, she knew the target group, the location, and the tutors. Moreover, she thought the sessions here could be very useful.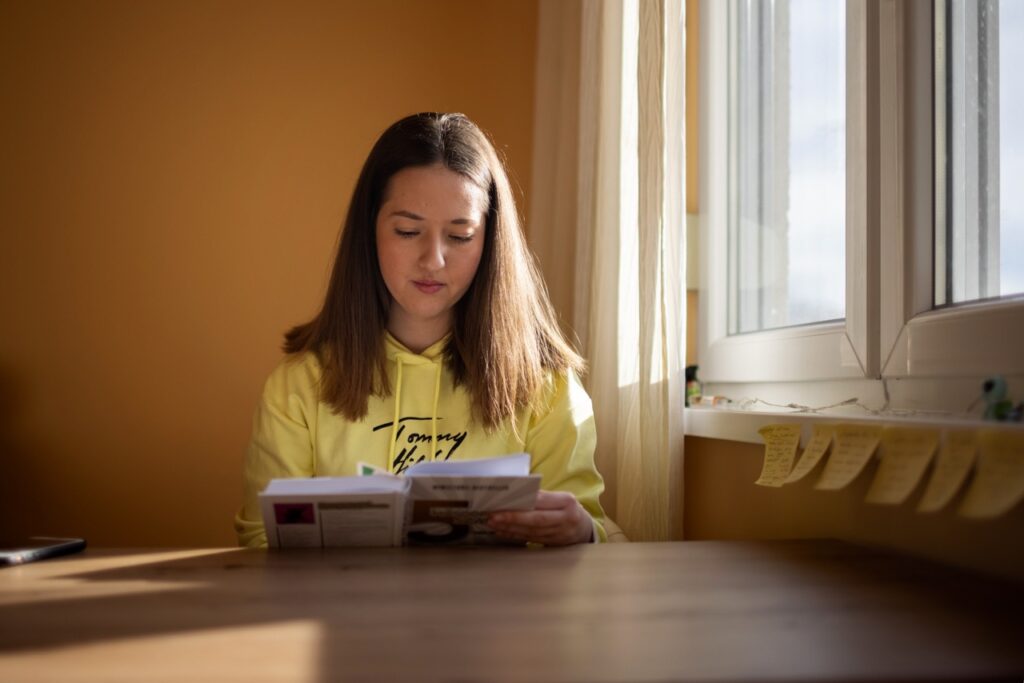 In the institute, the tutors provide activities for the inmates. Dorka was keen that her program would complement these. "They are given a lot of attention at the institute, although the lessons are primarily focused on development and education. I keep them busy in a similar way with creative craft activities" Dorka explained.
Many of the children spend several years in the penitentiary. The children in Dorka's group are on the brink of judgment, not knowing exactly what still lies ahead. As a result, they are under considerable stress and find it difficult to talk openly about their feelings.
"It was good to see that my idea works, that they can switch off during the sessions," said the trainee. During the creative activities, she talks to the boys about self-esteem and conflict management. At first, she was surprised at how much they enjoyed these activities.
The trainee got involved in the Aspect Group's project for several reasons. "The main motivation for me to apply was the extra knowledge, new skills, and experience. I was attracted by the opportunity to get to know four CSO's in the country. Meeting with new people and their different life stories gave me a lot."
A day with Dorka in Debrecen – a short insight into the daily life of an Aspect Group trainee
Photos by: Judit Ruprech

Funded by the European Union. Views and opinions expressed are however those of the author(s) only and do not necessarily reflect those of the European Union. Neither the European Union nor the granting authority can be held responsible for them.